Why technology won't replace the role of a trusted adviser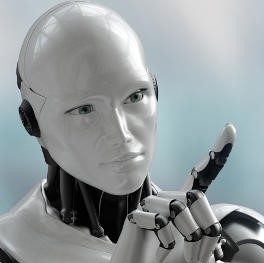 There's plenty of media hype about how automation and robo-advice could replace traditional tax, business and financial advice; and disrupt the business models of accountants everywhere. We don't buy it and here's why.
Technology is good at information, success is about how you use it
Tax, business and financial planning advice is as much about insight gained from experience - and great relationships in which to deliver that advice, as it is about numbers. Yes, maintaining and analysing accurate numbers is crucial and technology can help us do that better and faster. That's good, because it means your accountant can focus on the interpreting that data to help you develop financial strategies to improve and grow your business. But ultimately, it is sound strategic advice that will give you the confidence to act, not the data itself.
Technology doesn't care about you and your goals
Technology isn't good at building relationships or exercising judgement based on the experience that comes from watching the nuanced outcomes of financial strategies on different people and companies over many years.
Technology doesn't know your husband, wife or kids. It doesn't understand why you're planning an overseas trip, renovating your house, buying new business premises or funding your son's business venture.
In short, it doesn't care about you or your goals. But people do and in my view working towards those goals with a trusted advisor will never be replaced by technology. Over the last 20 or 30 years, I can't tell you how many issues have come up and been resolved through a constant discussion of what's going on in a client's business, life and the world in general. That's the role a trusted adviser plays, a sounding board with the accounting and business finance skills to intervene when needed or at other times, to spark a new idea, offer a different perspective, or provide reassurance you're on the right track.
Technology makes good business relationships more important
Technology gives us access to endless information, but not everyone has the skills or experience to use it to change their lives or grow their business. Perhaps that's why demand for accounting and advisory services is growing alongside the growth in technologies like cloud accounting and data analytics. Because when it comes to running a successful business and managing your money, the more technology you have, the more good people you need around you to truly benefit from it.
Need help to reassess or focus your plans?
If any of these issues concern you or you'd like to create a personal plan to maximise you income, savings and investments and minimise tax, I'd be happy to help.
Posted by Doug Mitchell
<p>Doug has overseen the growth of Mitchell Wilson for two decades, where his knowledge and integrity have made him a trusted partner to business owners and entrepreneurs in industries as diverse as financial services, travel, media and transport.</p>