Life insurance and income protection
Life insurance is a critical tool to ensure that your debts are repaid and your beneficiaries are adequately provided for if the worst should happen. Whilst many super funds do include a life insurance component, statistics show this only meets about 20% of what is actually needed. How much you need is depends on several factors, such as whether you have any children or other dependants, how much debt you have and whether you are a business owner or salaried professional.
Depending on your circumstances types of insurance worth considering include:
Cover for a traumatic event/accident or illness
Cover for total and permanent disability
Income protection cover if you are unable to work
Life cover so your family are provided for if you die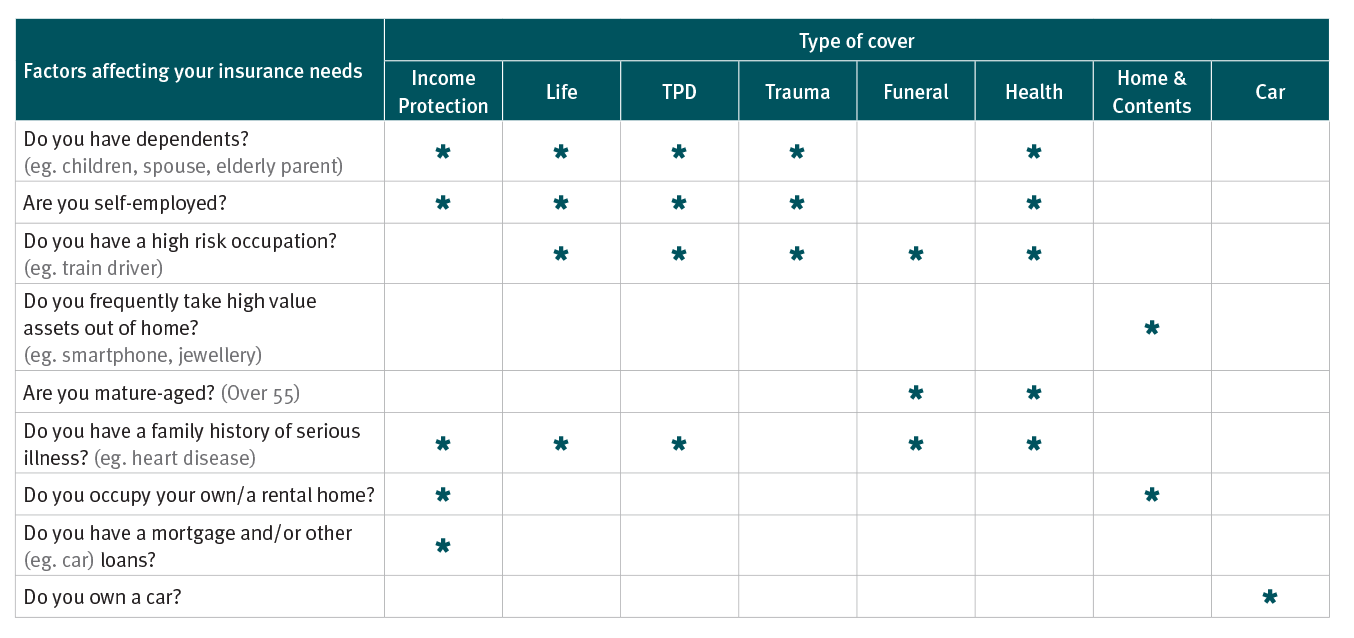 Income protection insurance
If you were to suffer an unexpected injury or illness that forced you to take time off work, would you be able to support yourself and your family? It's vital you choose the right insurance to meet your needs should you ever need to take time off work.
Income protection insurance ensures regular payments of a set portion (usually 75%) of your gross salary, are paid to you for a finite period when you're not able to work due to illness or injury. Purchasing income protection insurance can be a complex task as you will need to carefully consider the type of protection policy you will need, such as life cover and total and permanent disability cover.