Advice for every stage of life
A financial plan is as unique as you and your goals, but it's all about aiming for the best and preparing for the worst. You'll have different needs at different times in your life. Financial planning unlocks potential because it makes us examine our goals and priorities, a process many find life-affirming. With your financial house in order, you're free to focus on life, knowing the plan is there to support you in an uncertain world.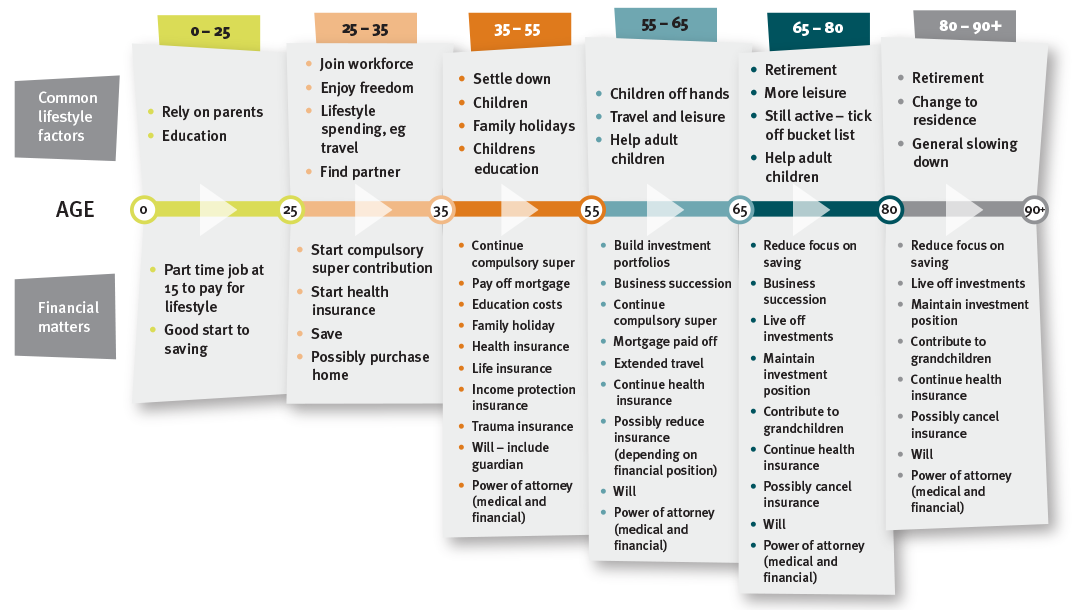 Our Essential Wealth Review is conducted by our accountants using the latest accounting software to help you take control of your finances.
If you tick any of these boxes, the Essential Wealth Review is for you.
You lack financial direction
You can't afford the lifestyle you want
You are about to start a family
You want to transition to retirement
You don't have a will or plans for your estate
You need to protect your income and assets
You have too much debt
How you'll benefit
Saves you time and money by removing the need to consult with a range of specialists in order to see the whole picture.
Access to the latest accounting knowledge and practices, as well as business advice. You can rely on us to deliver business insights that will help you achieve success. It's a convenient and supported process.
For more information on defining and setting goals download your FREE E-guide or contact us to start planning for your future today.