How to Create Efficient, Accurate Financial Reports
Time poor business owners once looked to their accountant for general guidance and financial reporting - but the pressure and pace of a rapidly evolving commercial climate and constant technological change has redefined the expectations Australian business owners have of their accountant.  
Now more than ever before, timing and accessibility is everything - rendering the traditional parameters of basic accounting and reports drawn from retrospective data largely inadequate, if not obsolete. 
Almost every industry and profession, including accounting, has been impacted by a fundamental shift in the way we use and interact with technology:  Australia's voracious appetite for 'smart' devices and the rise of cloud technology are prime examples.  Having become intrinsic to both business and lifestyle, it's not surprising that business owners now expect their accountant to be conversant in web and cloud-based technology.
The role of the accountant is undergoing a client-driven revolution, as businesses demand real time, relevant forecasting, analysis and reports underpinned by a collaborative, pro-active owner-accountant relationship.  Prior to the emergence of cloud technology these expectations might have seemed extravagant, if not impossible, but now (pardon the pun) the sky's the limit. Cloud accounting cannot replace strategic business advice, however it can help you to streamline business processes,simplify communications and improve information sharing, so you are able to focus on bigger priorities.
Central to making better business decisions is the availability of accurate management reports, and what better to base your report upon than live information that can be accessed and tailored to your needs from virtually anywhere? 
Real time fin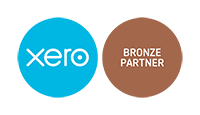 ancial information enables you to fix issues before they develop into bigger problems, and gives you greater confidence that you are making financially responsible decisions.
Mitchell Wilson have become a Xero certified partner as it firmly reinforces our commitment to providing our clients with the right knowledge and advice at the right time.  An entirely software-free cloud accounting platform, Xero is highly adaptable to individual business needs, meaning we can provide you with easy-to-understand, highly relevant management reports and sound financial advice based on your business's most current performance data, when and where it is needed – rather than reporting at year's end and leaving you wondering, 'Where did all the money go?'
One of the most informative management reports we prepare for clients using the Xero platform is an executive summary - a one page snapshot that tells you everything you need to know about your business's performance. It often includes:
cash analysis
profitability
KPIs achieved
cashflow
budget analysis
debtor and creditor analysis
Here is a snapshot of some of the key reports available in Xero:
Executive Summary
An overview showing totals directly from other financial reports, or ratios derived from those reports.  It focuses upon three key sections: Cash, Profitability and Balance Sheet.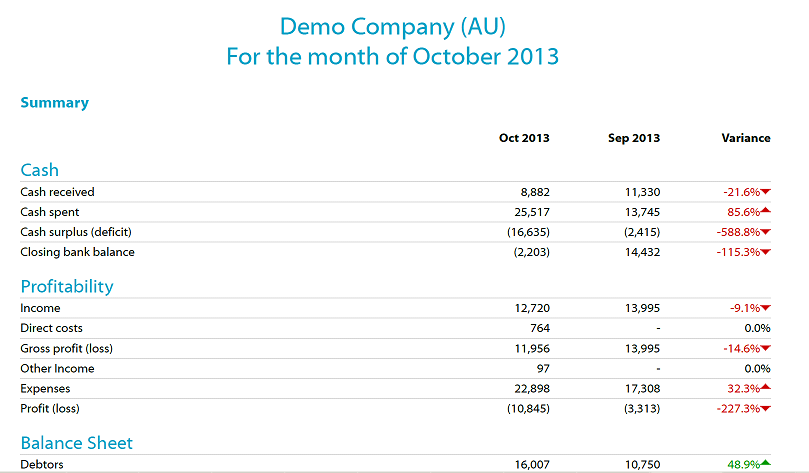 Sales Summary
This report typically shows a monthly summary for the chosen account.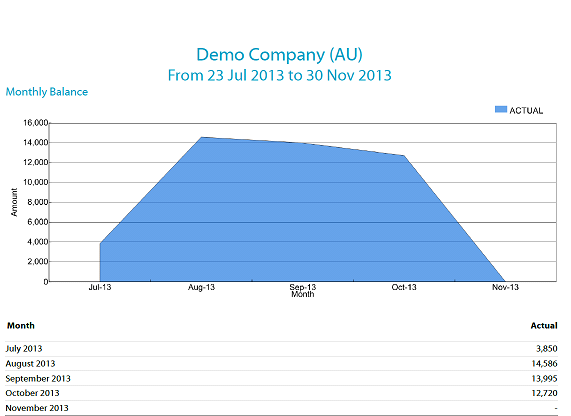 Aged Receivables
Also known as Aged Debtors, this report shows the sales invoices that were awaiting payment during a selected month and several months prior.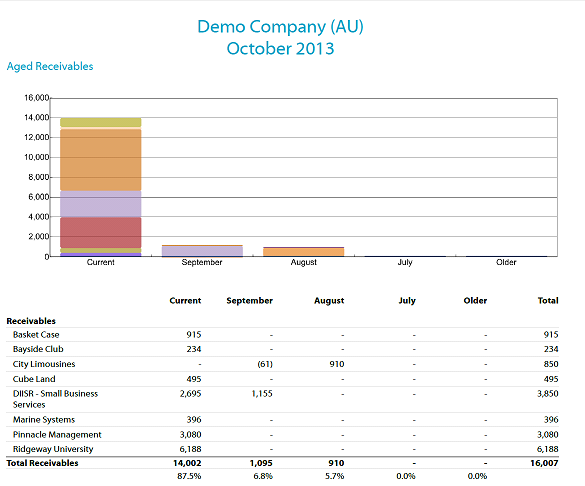 Timely, accurate management reporting is pivotal to making the well-informed decisions that underpin business growth and success. 
Ready to start making better business decisions based on real time information using Xero?  Contact us or call for a confidential chat on 03 9500 0533.
Posted by Doug Mitchell
<p>Doug has overseen the growth of Mitchell Wilson for two decades, where his knowledge and integrity have made him a trusted partner to business owners and entrepreneurs in industries as diverse as financial services, travel, media and transport.</p>