Don't get caught out by currency fluctuations
If your business is exposed to the whims of currency fluctuations I think now is the time to seek advice and put safeguards in place.
The Aussie dollar may have been trading at or near parity with the US dollar for some time, but if history has taught us anything it's that there can be major changes over a short period of time. As commodity prices continue to fall in response to weak economic news out of China and the US economy shows further signs of improvement, many economists now believe the dollar could slide much closer to its 25-year average of US$0.76 in the coming months and into 2015.
Charting the Aussie dollar's decline over the last month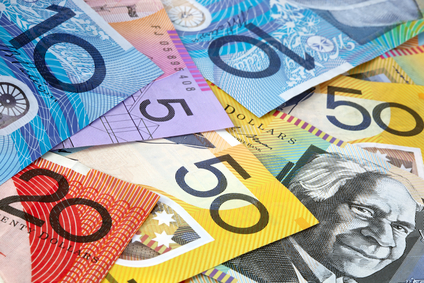 Who is most at risk from a low Aussie dollar? 
While a lower Aussie dollar will be good news for many small businesses such as exporters, retailers and agribusinesses, it also creates significant risk for importers, builders and clothing manufacturers as their costs can rise sharply overnight. Those who buy components or raw materials in $US prices but pay in Aussie dollars potentially face the biggest risks. Input costs such a fuel and freight could also rise quickly.
Challenges ahead for those who sell imported goods
A lower dollar is also likely to create challenges for an Australian travel industry now used to stronger demand for overseas travel brought about by a persistently high dollar over recent years. And those of us planning to head overseas, or buy imported goods such as European cars or appliances, can all expect to pay more for the privilege in the months and years ahead.
Now is the time to hedge against currency fluctuations 
With most experts agreeing the Aussie dollar still has further to fall, now is the time to ensure you are protected against currency shock in your business or personal finances. Your bank is a good place to start. Most banks have currency advisors and/or products that can assist in providing a hedge against currency fluctuations. This could also be the time to rebalance your superannuation or investment portfolio in line with changing circumstances.
If you do not have access to experts who can advise you in this area we are more than happy to make an introduction or talk through your options.
Posted by Doug Mitchell
<p>Doug has overseen the growth of Mitchell Wilson for two decades, where his knowledge and integrity have made him a trusted partner to business owners and entrepreneurs in industries as diverse as financial services, travel, media and transport.</p>