540,000 jobs will be added to the start-up economy by 2033. Will one of them be yours?
Economic transformation had led to the highest youth unemployment (12%) and underemployment (16%) in decades. Previous downturns saw high unemployment across the board, while this time job prospects are good for experienced skilled workers and difficult for graduates looking for entry-level jobs that have been automated or off-shored. With little chance of a market-led correction, many young people are backing themselves to create their own job.  
Got a great idea?
Briella Brown is a good example and an interesting story. Noticing that many young women bought expensive formal dresses and only wore them once or twice, she started
Your Closet
renting out designer dresses at 18 to 20 per cent of retail price at the age of just seventeen.
Read more
A recent PwC report on the Start-up economy suggests that 540,000 such jobs could be added to the economy by 2033, as Australia transitions from 'an economy based on resources, primary industries and domestic businesses to one based on high-growth knowledge-intensive businesses that can compete globally in a technology-driven world.' This chart shows where local start-up activity has been most intense to date and the sectors yet to be transformed.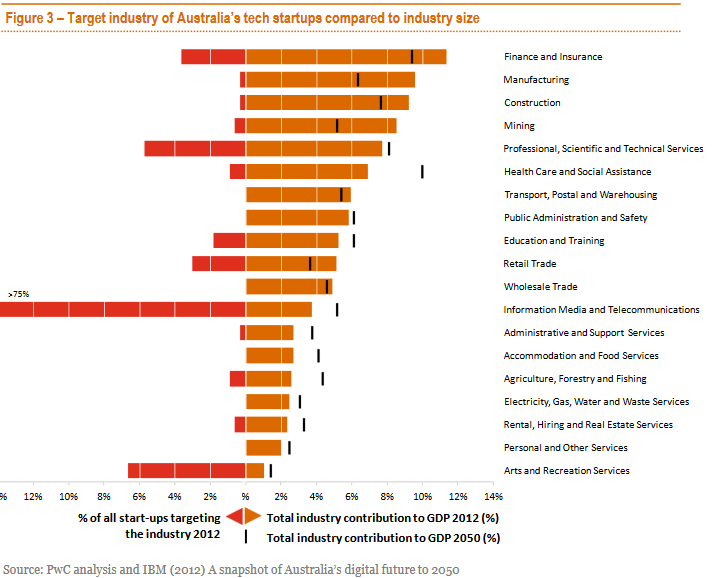 Ready to take on the family business?
Millennials might be interested in entrepreneurship, but not necessarily in the family business. PwC's Next Generation of Family Business Leaders 2016 survey found just 60% are optimistic about managing the family business in the future. This can create a dilemma for their parents, one that often comes up when we're developing succession planning strategies for our clients. Those who do see a future in the family business often want to study, travel or gain outside experience first. While most have their parents' blessing this can result in a long wait for ageing business owners looking to plan their exit.
 
What industries offer the best opportunities for young entrepreneurs?
Business ownership in professional, financial, personal and technical services continues to boom – growing 51% in Victoria over the last 10 years. The agriculture and construction industries are also seeing more new business ownership. In contrast, retail business ownership has declined 42% over the last ten years and 20% in the last year alone, proving the devastating impact of digital disruption. Declines in accommodation, food services and administration are also between 15-30%. In brighter news, the number of women in business is up 5% since 2005 - 15% for freelance workers or solo-prenuers as they are often called -while business ownership among those aged 25-34 is up 3.2% in five years.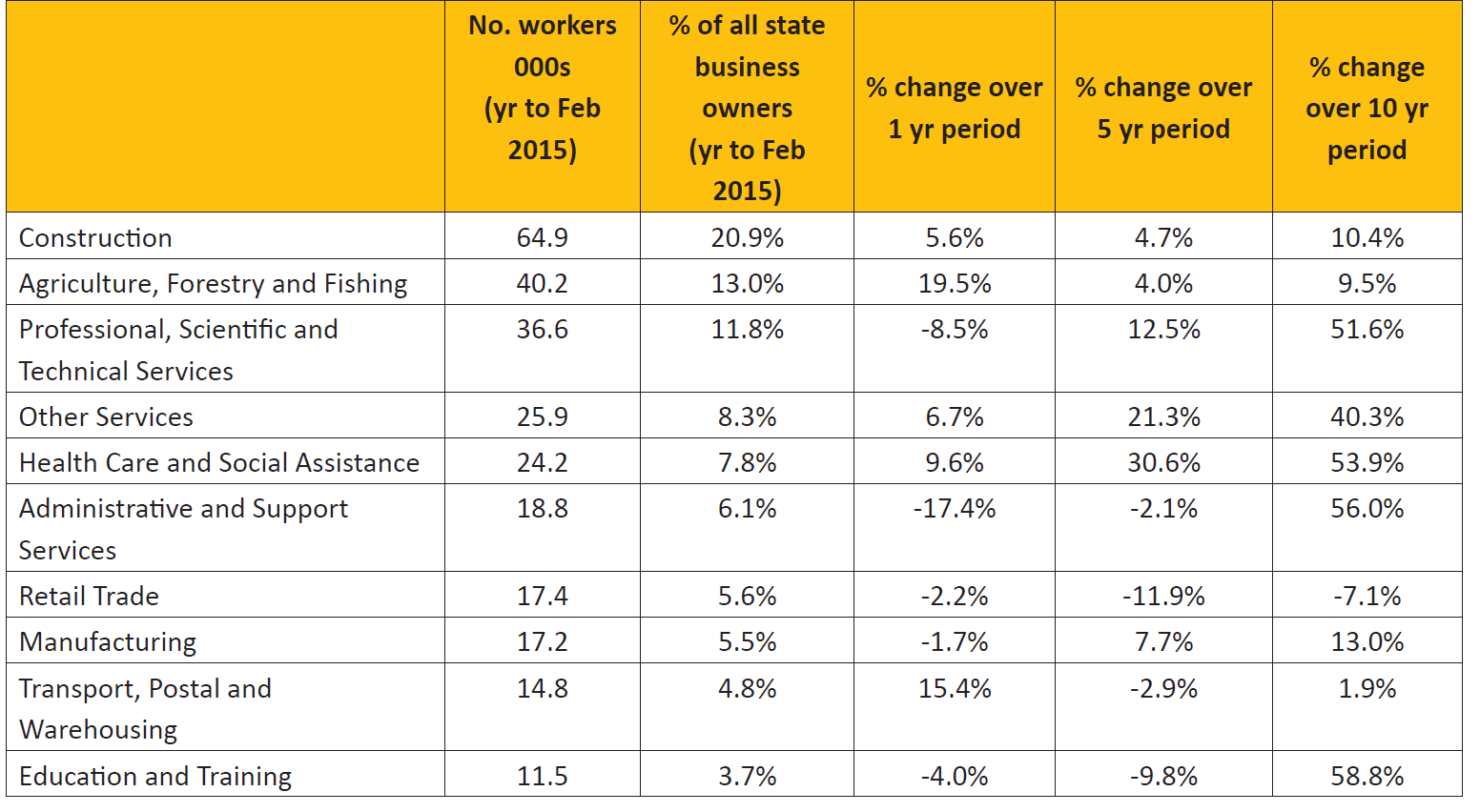 What skills are needed for success?
Sales, business, finance and negotiation skills - along with a reasonable risk appetite and a strong support network of mentors and advisers - are common to successful business owners everywhere. When it comes to technology start-ups, computer science and digital marketing skills are a critical addition to that mix. Worryingly, the number of domestic computer science graduates has fallen two-thirds in the last decade and many international students will likely take their skills back overseas. As a result there is now a big push to teach computer science to kids much earlier to encourage more interest in technology degrees and entrepreneurship in the years ahead. In the meantime, consider partnering with someone that already has tech experience in the corporate sector or an existing business to help get your idea off the ground.
Where to find more help and inspiration?
Posted by Doug Mitchell
<p>Doug has overseen the growth of Mitchell Wilson for two decades, where his knowledge and integrity have made him a trusted partner to business owners and entrepreneurs in industries as diverse as financial services, travel, media and transport.</p>