We are
MitchellWilson
One of the most Versatile Accounting Firms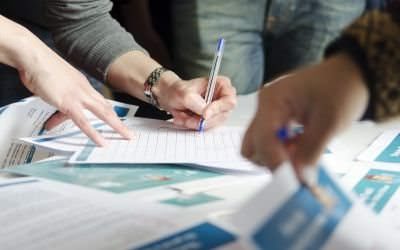 Why choose Us.
Because we are Reliable.
At Mitchell Wilson, when looking after your financial and accounting needs, we provide personalised friendly service delivered in a timely manner.
We offer business advisory expertise and are proactive in providing advice to improve your business's bottom line and your personal net wealth.
Trust is an important aspect of what we do and must be earned but once achieved can last a lifetime.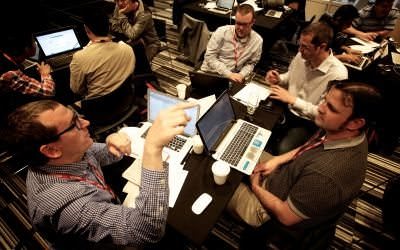 Our Mission.
To Grow your Wealth.
Mitchell Wilson is a highly motivated and proactive team of professionals providing innovative and valuable service to our clients which is reflected in our professional interaction with clients.
We strive to provide exceptional client service and provide businesses, entrepreneurs and individuals with high quality accounting, auditing, tax planning and business advice.
Our clients' success is our ultimate ambition.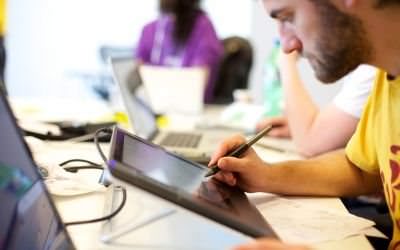 What we Do.
Unlock your Potential.
Experience has taught us that a holistic approach to financial management delivers lasting results.
We think about business strategy, financial planning, tax and compliance and help you master your financial universe to unlock your potential and achieve your goals.
We understand the business reality behind the numbers, and help you achieve your goals no matter what they are.
THE FOUR PILLARS
Compliance
Compliance with income tax and GST, FBT, payroll tax, superannuation and Workcover is a growing burden for small businesses and entrepreneurs. When there's barely enough hours in the day to run your business, you need an expert partner to stay on top of your obligations and manage risk. With our proven compliance services, you're free to focus on more important things.
Business Strategy
A wise man once asked, 'How will I know if I've arrived, if I don't know where I'm going?' Your business or investment strategy is your blueprint for success and the foundation for every financial decision you will make. We can help you develop or refine your strategy to ensure your financial worlds are aligned for best results.
Financial Planning
A financial plan is as unique as you and your goals, but it's all about aiming for the best and preparing for the worst. Financial planning unlocks potential because it makes us examine our goals and priorities, a process many find life-affirming. With your financial house in order, you're free to focus on living , knowing the plan is there to support you in an uncertain world.
Tax Consulting
When you start a new business or investment, the focus is on establishing the most effective structures, managing compliance and minimising tax. Before you know it your investment grows and proactive tax planning quickly becomes imperative to maximise wealth. Known for our direct, plain-talking approach, we understand the business reality behind the numbers.
Services
A variety of services that suit your need.
Endless Possibilities
Complete control on each & every element that provides endless customization possibilities.
FAQ
We are here to answer your questions.
Business Strategy
Q: What should I do when the time has come to exit my business?
Answer:
There are lots of things to think about when exiting a business due to retirement, career change or ill health. Do you have a successor? Do you need to sell? Is the business saleable? Are assets more saleable separately? With years of experiences working with SMEs and family businesses, we can help you develop the optimal exit plan.
Financial Planning
Q: Can accountants can also provide financial advice about Super and investments?
Answer:
While most people associate accountants with tax time and tax planning, experienced accountants like Mitchell Wilson may also be specially licenced to offer advice relating to property, super and other investments.
Tax Consulting
Q: How can I pay less tax?
Answer:
There are a number of financial strategies that can help you minimise tax and build wealth, from ensuring you are allocating income to optimal business and financial structures to selecting tax effective investments. What is right for you depends on your personal circumstances, so book a FREE 30-minute consultation and talk to us about your situation.
Super Fund
Q: When is it worth considering a Self-Managed Super Fund?
Answer:
An SMSF gives you more investment choice which may help you build wealth but you will also be responsible for complying with complex tax and super laws so you need the time and skills to do this. The ATO recommends seeing a licensed professional to help you decide if an SMSF is right for you. Talk to us for impartial advice about the best options for growing your Super.
What Clients say?
Some of our Clients love us & so we do!
Doug and the team at Mitchell Wilson have supported my travel businesses for years. They are great accountants and financial advisers with a deep understanding of our industry who constantly offer valued advice in relation to business strategy, tax planning and personal tax. They take care of everything.
They're more than just accountants - they're really GOOD PEOPLE.
They're ASTUTE and I can trust their advice.
Get in Touch with us
Still have Questions? Contact Us.
Our Office
883 Toorak Road, Camberwell, VIC 3124
Email us
mw@mitchellwilson .com.au
Follow on Twitter
350+ Followers